Mississauga
Money Smart
Financial Wisdom
Family Mediated Separation Agreements
Creating smart financial solutions
Without going to court









A clear 10-step process that walks you from start to finish. Mediation, legal wisdom, financial smarts, and your Separation Agreement all in one place.
End-to-end online services. The latest legal-tech advances! Maximize your schedule, minimize conflict, utilize more professionals and access smart resources!
Family Mediation in Mississauga Ontario
There is a better way to deal with divorce and separation.  For most people, family mediation is faster, cheaper and much more amicable.
With offices located at Mississauga Square One, The Common Sense Divorce has helped thousands of clients across Mississauga and Greater Toronto to separate.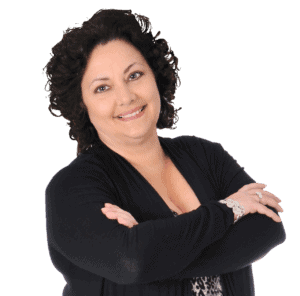 "For most people divorce is less about legalities and more about finances, tax implications and making smart money decisions. This is why we started The Common Sense Divorce." – Gail Vaz-Oxlade

Family Mediation is About Control
The Common Sense Divorce Family mediation process is actually about control.
It brings control and power to families as they deal with conflict. Its about controlling the drama so things don't escalate. It allows you to maintain control and ownership of your separation process. And most
importantly
, its about controlling costs and not letting legal fees get out of hand.
Couples work through their separation together and we help you keep it amicable. Our Mediation process has checks and balances that keep things on track, clear and fair. Mediation is all about cooperation, especially when it comes to your children.
The Common Sense Divorce is about taking control of your new future.
Financially-Focused
Family Mediation in Mississauga
The Common Sense Divorce difference:  Family divorce mediation with an emphasis on making smart financial decisions.
Pricing Packages according to how you decide to involve lawyers.
"I've never managed the money …
… I need to plan for the future."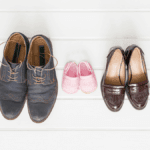 "If this goes to court…
… there won't be any money left."
Gail Vaz-Oxlade is Canada's no-nonsense, money expert. She is a is a multiple time best-selling financial author, with her books making the list of the 150 bestselling Canadian books of the past 10 years.  For more than 20 years you have witnessed Gail's trademark straight-up money wisdom, both on Radio and Television, most notably as host of TVs Till Debt Do Us Part.

GENERATE YOUR
FREE AND PERSONALIZED
SEPARATION ANALYSIS REPORT
Every couple faces unique challenges.
Understand how separation will affect you,
your children, your finances and your future.
DO NOT BEGIN NEGOTIATIONS UNTIL
you understand your situation, your rights, your potential complexities.
What To Expect When You Call The Common Sense Divorce
1-866-748-6363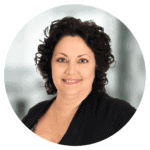 Not everyone is ready to talk with someone in person.  You can call the Common Sense Divorce at anytime and hear a pre-recorded 2 min message about our services.
We will gladly take the time to speak with you about our services and the divorce process in Ontario.  The Common Sense Divorce offers a free 20 min telephone assessment and consultation.
We understand that this is a difficult time and calling us is a big step.  We are going to work hard to make this phone call easier, make you feel at ease and make sure that we respect your privacy.
We understand that you may be just researching and have not made any decisions.  We do not assume that because you are calling, that this means you are divorcing.