How To Tell Your Kids About Separation
Speaking to your children about the separation can be one of the most difficult aspects of the process. No parent wants to break news that will cause emotional heartbreak, but it is critical to have the "divorce" conversation with your children and provide them with the emotional support they need.
Some parents find it helpful to write out what they would like to say in advance of the discussion. Depending on the age of the children, there will be a difference in the level of detail you provide as well as a difference in the way they will react.
These tips will assist you in having the conversation with your children in various age groups:
Toddlers will struggle to comprehend the situation, and there is little you can say that will help them to understand.
When speaking with children this young it is important to assure them that, even though the situation will change, both their parents will still be there for them and will continue to love them. Parents should remind the child that they are not to blame for the parents' divorce.
Speaking to School-Age Children
Children of this age are typically smarter than given credit for, and may have picked up on changes in their parents' relationship. Pick a time early in the weekend to tell them, so that you are around to provide support. Many children this age will be concerned about how their lives will be affected by the separation.
When speaking to them, provide a simple explanation about how their daily life will change and how you will help them to deal with those changes. If they have difficult questions, prepare to answer them honestly, rather than brushing off the question and leaving them to dread over it.
Remind your children that it is not their job to make their parents happy and that, while you can't live together with your spouse, you will always love your children.
Teenagers are fully aware of what divorce means and may have viewed it from afar through their friends' parents. Many teenagers will have had their own relationships that have ended, and will have their own personal experience to draw on.
Teens value the truth from their parents and are always wary of hypocritical behaviour. Ensure you are open, honest, and direct with your teenagers when speaking with them. You are not obligated to provide every last detail, but they will want to know the reasoning behind the decision. You can justify your decision to them, but do not blame your spouse as you do so.
Regardless of the age of your children, let them know they can rely on you. Make and keep realistic promises to them. Try not to overly confide in them and do not involve your children in the conflict. Avoid disparaging your spouse in front of them, as that spouse will always remain a parent to your child.
Divorce is tough on children at the start, but studies indicate that they recover rapidly after the initial shock. If you act as the person your children think you are and provide them with happy homes and minimal conflict with your spouse, they will thrive in no time.
Consider The Time of Year
Consider what else is happening in your children's life.  Is it a holiday or a birthday? Associating your separation with a calendar event can negatively flavor that occassion for years.  Waiting a week or so after and event is usually appropriate.
Kids do well when there is a schedule and routine in their lives.  Plan for major changes to their lives when they have helpful distractions and regular routines like school.  Waiting until the end of a vacation or break may help them to adjust faster.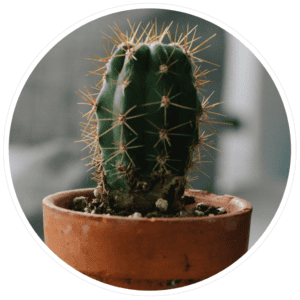 What It Means When Your Spouse Suggests Mediation
Mediation is typically cheaper than lawyers or the courts
Mediation tends to be the faster divorce process
The courts will require you to consider mediation first
Mediation has an excellent success rate