The Money $mart
Divorce Solution
Divorce Mediation / Family Mediation
...Without Going to Court.
What is Divorce Mediation?
People often ask, "exactly what is family mediation?" Family Mediation is an alternative to the traditional lawyer lead, litigation process. In family mediation, a specially trained professional, known as a mediator, helps you and your ex negotiate all of your family issues such as dividing up your stuff, support, the children, the family home, and coming to a mediation agreement.  
The mediator's job is to remain neutral and help both of you negotiate yourselves. In order to participate in mediation, you and your ex must agree to not "lawyer up"  but instead engage with a family mediator together. You and your ex must go into the family mediation process voluntarily and both of you will maintain control over how the agreement is made. The process is designed to ensure a safe environment and level playing field during the negotiation process.
Divorce Mediation is About Control
Family mediation brings control and power to families as they deal with resolving conflict. It's about controlling the drama so things don't escalate. It allows you to maintain control and ownership of your separation process. And most
importantly
, it's about controlling costs and not letting legal fees get out of hand.
Couples work through their separation together and we help you keep it amicable. Our divorce mediation process has checks and balances that keep things on track, clear and fair. Mediation is all about cooperation, especially when it comes to your children.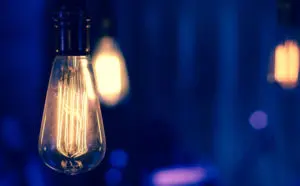 HAVE YOU CONSIDERED
ONLINE MEDIATION?
New technologies and legal innovations are changing the Divorce process for thousands of Canadians.  
Learn how ONLINE MEDIATION may be a perfect solution for your family.
Family Mediation Means
No Lawyers,
Right?
Well, yes… and no. One of the benefits of family mediation is that it allows you and your spouse to choose if, and how much you want to involve lawyers.  Though you are ALWAYS advised to receive independent legal advice from a lawyer before you sign any agreement, this does not mean that you need to pay lawyers to be involved in the negotiations themselves. 
Divorce mediation allows you to involve lawyers minimally (for instance as independent legal advice) or if necessary as part of the mediation process itself, such as when your file is either more complicated or more acrimonious.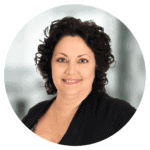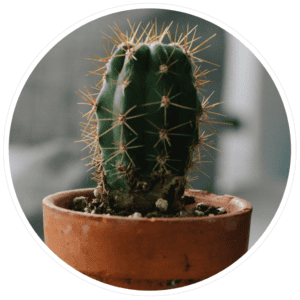 What It Means When Your Spouse Suggests Mediation
It's typically cheaper than lawyers or the courts
It tends to be the faster divorce process
The courts will require you to consider it first
It has an excellent success rate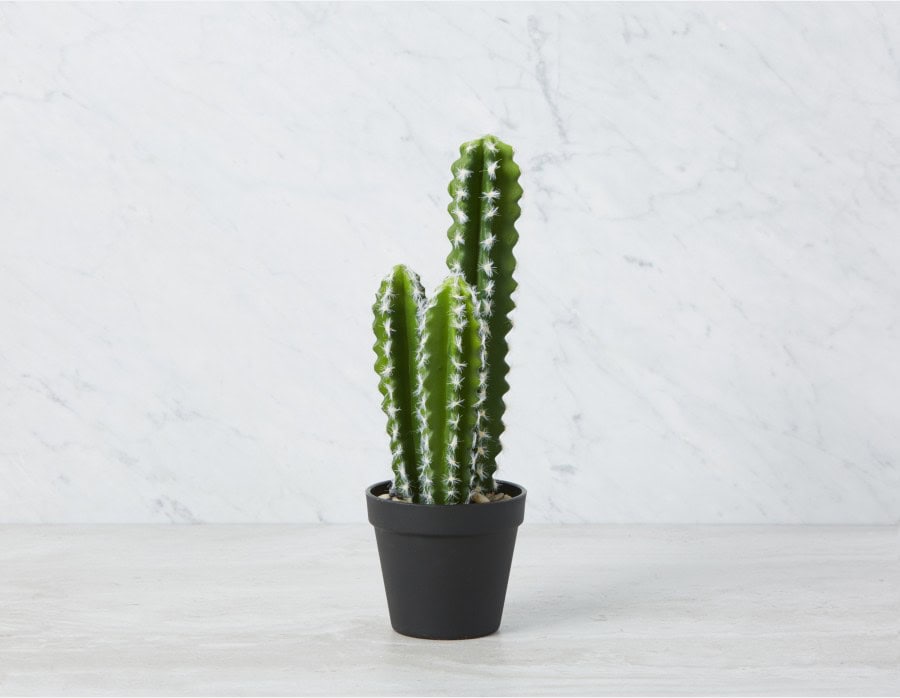 In Ontario, using a family mediator and using a mediation process as your divorce process, is quickly becoming the preferred way for people to create their Separation Agreement or Divorce Agreement. 
Still, there are a lot of misunderstandings about family mediation and what it means to engage a divorce mediator instead of retaining the traditional litigation lawyers. Here are the most common fears and common concerns that can prevent you from taking the wise approach towards creating your Separation Agreement.
Does Using a Family Mediator and Creating a Separation Agreement Mean That it is Not Legally Enforceable?
The mediation process is not only accepted by the courts in Ontario, it is now highly favoured and encouraged by the court system. A Separation Agreement reached using a divorce mediator and a proper legal process is considered not only legal but also binding and enforceable. 
Doesn't Divorce Mediation Mean the Weaker or More Passive Spouse Won't be Protected?
In most marriages, there are always the dominant personalities and the less dominant personalities and often there is a concern that the less dominated personality will be overshadowed. This concern often comes up most by women married to strong personalities. The underlying belief and assumption is that without an aggressive, litigation lawyer by their side, they won't have a voice during negotiations.
In reality, divorce mediators are trained to ensure that all voices are heard and that one spouse is not allowed to steal the microphone. More interesting is that studies are indicating that family mediation can be notably beneficial for families that have histories involving domestic violence. This is likely because both spouses must meet together with their divorce mediator and this causes individuals to remain accountable for their actions and thus behave better during the separation process.
I Thought Family Mediation Was for People Without a lot of Assets or Complicated Businesses?
Financial mediation… this is our specialty! Family mediation could work in almost every divorce situation and with regards to finances, even more so. Our team of divorce mediators work hand in hand with specialized financial mediators called certified divorce financial analysts (CDFA) who are specially trained to work with any type of financial asset. Remember for most people, their divorce agreement is more about finances, retirement planning and tax implications.  
Doesn't Family Mediation Only Work if You Already Agree on Most Things?
The whole point of family mediation is to solve issues and problems you don't agree on. Our family mediation process will help each of you negotiate, find compromises and generate solutions even if you believe you didn't have any. You don't need to agree on the issues. You just need to agree to try and keep it more amicable, agree to mediate and agree to start.
Does the Divorce Mediator Make All the Decisions?
In divorce mediation, you and your spouse make all of the decisions. A divorce mediator will make sure you ask all the right questions, and will help you find solutions. You're responsible for agreeing to outcomes that work best for each of you.
Is Divorce Mediation Time-Consuming?
You're saying this because you really don't understand the alternatives in Ontario. Compared to a divorce lawyer or collaborative law, mediation will almost certainly be faster… weeks compared to months or years! And there is NO comparison to the time that it will take to go through a contested court proceeding. 
But isn't Family Mediation Touchy-Feely?
Your divorce mediator is not your therapist. The goal in mediation is not to talk through your problems, but rather find solutions and generate a negotiation. It's not therapy. It can be helpful to talk about the emotions or reasons behind them to resolve certain difficult issues, but the goal is to tackle problems and find a solution that works for everyone. From there, your divorce mediator will help you draft a Separation Agreement that will be enforceable in court.
If We Mediate Do We Still Need Lawyers?
Lawyers are still involved, but only at the end of the mediation process, and typically only to provide independent legal advice (ILA). This means that lawyers are not negotiating on your behalf, but rather make sure that you and your spouse understand what you are signing and that you understand your rights, responsibilities and obligations. Mediation allows you to decide how much you want lawyers involved.
Are Men at a Disadvantage in Family Mediation? Particularly if the Divorce Mediator is Female?
Mediation is blindfolded to your gender. The process makes great efforts to not be skewed. Our divorce mediators will ensure that both parties have a voice, an opportunity to speak and the tools to self-negotiate. To make sure your interests are addressed, when you complete your mediation you will be assigned a family lawyer who will review your Agreement on your behalf.
Divorce Mediation Doesn't Work Unless You Have Good Communication With Your Ex.
Most people are facing divorce because they don't have good communication, so this is definitely not a requirement for mediation. And now we offer more and more kinds of mediation to help people even more… mediation for couples without children, mediation with a financial emphasis and even mediation for couples that need their lawyer to join them in mediation room. Divorce mediation is built to assist the parties in coming to an agreement.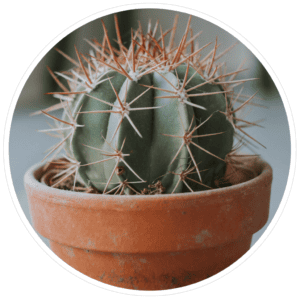 The Unofficial Rules of Divorce:
Divorce gets prickly, even in the most amicable situation
It's often less about the legalities and more about the money
People make expensive mistakes because they don't make a plan
Before you do anything, understand your rights, obligations & complexities
Does My Spouse Have to be Willing
to Participate
to do Family Mediation?
The quick answer is yes. The whole point of mediation is that you and your spouse work together in order to negotiate your Separation Agreement.
This means that you will have to be in the same room and you will have to communicate with each other. Saying this, there are resources that can help you to deal with bring your spouse to the negotiation table and to assist couples that have difficulty communicating.
Will Divorce Mediation Work
if My Spouse and I are Volatile?
Sometimes couples need extra assistance negotiating their separation agreement and want the assistance of a family lawyer who will work with them still within the context of family mediation. This process is called Collaborative Mediation.
Collaborative mediation is exactly the same as regular mediation. You and your spouse work with your family mediator, but because of complexities or conflicts, you each have your own specially trained collaborative lawyer with you to assist in your negotiations.
Collaborative mediation is obviously more expensive than regular mediation, but typically less expensive than traditional litigation, as you and your spouse work as a team to negotiate together out of court.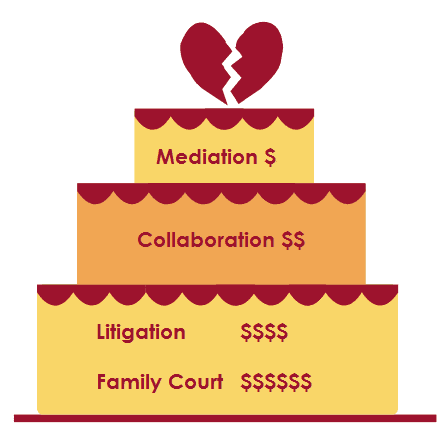 Isn't a family mediator the same as a
Marriage Counselor?
Mediators and relationship counsellors both use conflict resolution tools to help their clients, but the family mediator's sole focus is to help you reach an agreement with your spouse on issues pertaining to your separation. A family Mediator is not hired to save your marriage relationship, but they are skilled at helping you maintain a healthy post-marriage relationship.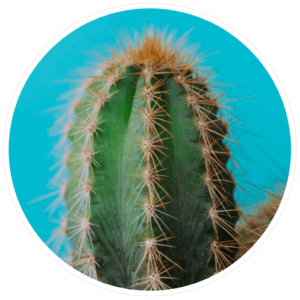 How to Avoid A Messy Divorce
Seriously consider mediation before lawyer litigation
If at all possible, stay out of the Family Courts
Gather and organize your financial documents
Do your homework, understand how divorce works in Ontario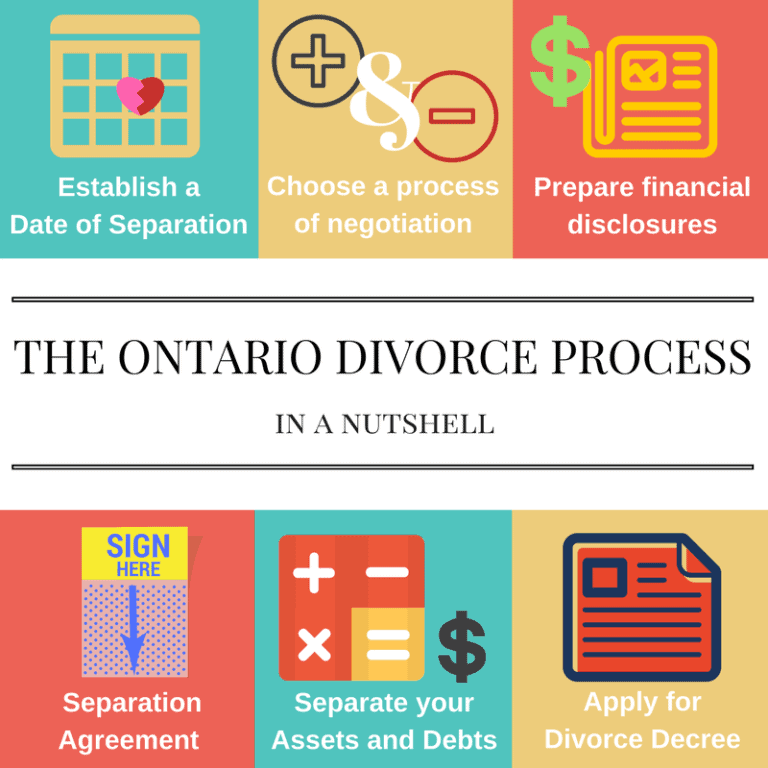 Does Family Mediation Work When There Has Been
Domestic Violence?
Research suggests that mediation works very well, if not better than litigation when it comes to many volatile divorces. In fact, when there has been domestic violence and power imbalances, client research has found mediation to be empowering because it enhances one's ability to be heard and to stand up for themselves.
Mediation can successfully hold individuals accountable because of the face-to-face nature of the mediation meetings in a way that litigation doesn't when individuals are able to hide behind their lawyer.
Family Mediation with a Financial Twist
"For most, divorce is less about legalities and more about finances, tax implications and making smart money decisions. This is why we created The Common Sense Divorce." – Gail Vaz-Oxlade
Make Smart
Money Decisions
I'm not sure what to do?
I've never managed the money...
How do I plan for MY future?
Bag Lady Syndrome
(syn) 'Street Guy Syndrome'
NOUN - The fear that one will become financially destitute after a divorce.
Should I Use a Lawyer or a Non-Lawyer Mediator?
There are always discussions over whether one should engage a family mediator who is a lawyer or one who is not a lawyer.  There are two main schools of thought.
Lawyer mediators, understand the law and can lead the mediation process with these insights in mind. 

Non-Lawyer mediators were not initially trained in litigation and therefore are not inclined to unnecessarily escalate negotiations.
The bottom line is that the personal skills and personality types that tend to make a good family mediator are often the very skills that do not make a good litigation lawyer. Conversely, a good litigation lawyer has the skills and personality types that don't allow them to succeed as a family mediator. 
Not all lawyers will make good family mediators and not all non-lawyer mediators can craft negotiations that line up with the laws of Ontario. Family Mediation is a specialized skill-set, and these specialized skills can be found in many lawyer and non-lawyer mediators. 
The best practice is to find a family mediator (lawyer or non-lawyer) who regularly practices family mediation and is committed to out of court dispute resolution methods, as opposed to a lawyer mediator that practices litigation and mediation under the same roof. 
Ask your mediator important questions like, "How many files do you mediate a year?"  "Do you still litigate in court?" "Why do you practice family mediation?"
WHAT IS DIVORCE MEDIATION - WHY FAMILY MEDIATION?
THIS IS REALLY NOT NEWS TO ANYONE: Yes family mediation is better for your kids.  Yes family mediation typically costs less.  Yes divorce mediation is faster, creates stronger agreements, helps people to be better co-parents and keeps you out of court.  You can tell people.  You can warn people, you can write articles.  But inevitably there are some people that will have to learn the hard way.
Read what the Media has to say about the Family Law System
How to encourage your spouse to


The Mediation Table?
1. Consider Paying Your Spouse's Divorce Mediation Retainer.
You and your spouse have recently made the decision to separate. You've done your research and you have settled on family mediation as the negotiation process you want to use to create your separation agreement. But what do you do when your spouse says they cannot afford to participate in mediation?
How do you convince a spouse to participate in a process that they do not want to spend money and in turn avoid being dragged into a costly, lengthy, and nasty court battle later on?
Though it may seem counter-intuitive, many separating couples have solved this problem by having one spouse pay for the other's share of the mediation costs at the beginning of the process. Your first thought might be, "why would I want to foot the entire bill for something we participate in equally?"
There are a number of reasons why paying your spouse's mediation fees benefits you:
Your spouse will agree to repay the loan as part of the mediation process
The point is, if you can negotiate in mediation you will likely save money on legal fees. Therefore it is often money smart to consider initially paying your spouse's mediation fees. The obvious reasoning being that, you will be reimbursed at the end of the process. When you separate, you and your spouse will divide your shared assets and debts in a process referred to as the "equalization of net family property". Your spouse's share of the mediation cost that you have paid will be added as a debt in your spouse's name and credited to your side.  When the dust settles, the equalization payment will be adjusted to reflect their debt and your credit. Think of it as a short-term loan to your spouse that will be re-paid at the end of mediation. Rather than receiving interest on the loan, you receive the confidentiality, privacy, and control of the process that mediation provides.
The mediation process provides cost-certainty
The average cost of a contested divorce in Canada is now over $27,000. And that is before going to trial, where costs can soar to upwards of $45,000. The first retainer fee (did you catch that?) you will pay your lawyer before going to court is likely to be more than your entire mediation process (including your financial disclosure process and your independent legal advice). A lawyer's retainer typically only covers initial legal costs, with fees rising the longer your case goes on. Given that the average length of a contested divorce is one to two years, it becomes easy to see how a simple dispute can turn into a $30,000 court case. A successful mediation process, on the other hand, typically averages in weeks. Paying your spouse's portion of the cost of mediation is often an investment in the shorter timeline and risk-averse nature of mediation.
It shows that you take mediation seriously
Paying your spouse's mediation fees is a good faith gesture that shows that you value the mediation process and have a legitimate stake in the outcome. Your spouse knows that you are serious about sitting down and negotiating a solution with a professional, without escalating the tension by heading to court. Starting off the process on amicable terms is a far better option than entering mediation after the civility has evaporated beyond repair.
When your spouse informs you that there is no room in their budget for mediation, think long and hard about your other potential options. The additional up-front cost of paying for your spouse may save you thousands of dollars, and months of headache, over the long-term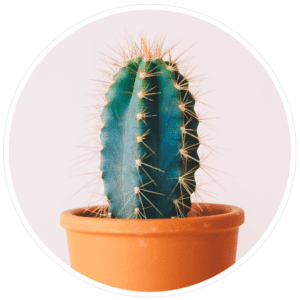 The Top 3 Divorce Mistakes People Make
1. Hiring a lawyer before understanding all their negotiation options
2. Succumbing to emotions at the expense of their financial future
3. Not starting with a smart, legal and financially savvy go-forward plan
2. Send Them a Letter. (Sample Mediation Letter)
Dear (Name of your spouse),
Now that we have made the decision to separate, I was thinking about the best way to move forward, keeps things as agreeable as possible between us and keep our file out of court. I've been doing research and I'm concerned about the high costs, stress, and uncertainty associated with each of us going out and retaining our own family lawyers. Almost everything I've read and everyone I've spoken to has told me that litigation and most certainly going to court will only unnecessarily escalates things. I believe that we can work together on our separation agreement, and I would really like to try a mediation process to help do this properly.
As I have come to understand, Mediation is the most cost-effective negotiation process for both of us, the least invasive and the one that will allow us to build the future plan that we each want. It also means that we can control the involvement of legal professionals and only involve lawyers as we need them.
I understand that our family doesn't disappear just because we have made the decision to separate and I think that the mediation will help us to keep us focused on (your children's name(s)) and doing what is right for (him/her/them). I think a mediator can help us to strengthen our parenting relationship with each other and with our children because, I know we both want the best possible future for (kid's name(s)).  

I have researched various mediation processes and companies. I was interested to find a mediation process that also includes the cost of the financial disclosure process and the cost of independent legal advice. I've found a mediation company that I believe can help us, and I was hoping you could take a look at their website: https://www.commonsensedivorce.ca/.
The company stays neutral throughout the entire process and will work equally with both of us, regardless of who calls or meets with them first. They specialize in creating smart financial solutions and child-focused parenting plans. Please check the website, or call them at 1-866-748-6363 to get a better idea of how their mediation process works.
I really think mediation can save us money, time, and conflict while helping us keep everything in perspective. I am looking forward to your reply.
Thanks,
(Name)
3 Ways We Can Help You
RIGHT NOW
A personalized Report for your situation. Understand what's involved with support, debts, banks accounts, pensions and your home BEFORE you start any legal processes.
Not everyone is ready to talk with someone in person. You can call The Common Sense Divorce any time and listen to a pre-recorded 2-minute message about our services.
FREE Telephone Consultation
Speak with us about the divorce process in Ontario and how The Common Sense Divorce can help. Schedule a free telephone assessment and consultation.