DIVORCE: Debt, Money and Finances
Some spouses think that they are doing their ex-partner a great favour by continuing to manage the finances, or by paying a mortgage or debts. Some spouses even allow this to happen. This is not the way it works with financial control and responsibility. You are separating. Your spouse no longer pays your bills. Instead, if there is support to be paid, then a check will be paid to you each month and YOU will pay your own mortgage, your own bills and handle your own finances.
When it comes to dividing your financial lives, remember that a clean break is the best option. The house is going to be sold, either to you, to your spouse or to a third party and only one person will remain on title. Joint accounts and joint credit (credit cards, lines of credit, personal or business loans) must be closed, and you'll have to get busy re-establishing your personal financial identity.
Don't assume that just because your divorce papers say you're no longer responsible for a debt, that you're off the hook with the creditors. If your name is on the debt… YOU ARE responsible. If your Ex goes bankrupt while you're still signed on the debt, you're going to end up in bankruptcy court, or worse, having to pay off the debt yourself.
Divorcing means that you are becoming a single financial entity again. This is overwhelming for most people. But you can and will persevere through this, and you will take control of your finances.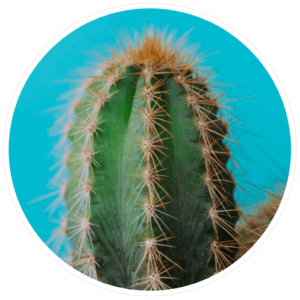 How to Avoid A Messy Divorce
Seriously consider mediation before lawyer litigation
If at all possible, stay out of the Family Courts
Gather and organize your financial documents
Do your homework, understand how divorce works in Ontario
3 Ways We Can Help You
RIGHT NOW
A Personalized Report that addresses your situation.  Understand what's involved with support, debts, banks accounts, pensions and your home BEFORE you start any legal processes.
Not everyone is ready to talk with someone in person. You can call The Common Sense Divorce any time and hear a pre-recorded 2-minute message about our services.
FREE Telephone Consultation
Speak with us about the divorce process in Ontario and how The Common Sense Divorce can walk you through this. Book a free  telephone assessment and consultation.
Gail Vaz-Oxlade's Guide To
XXXXX
For more than 20 years you have witnessed Gail Vaz-Oxlade's trademark straight-up money wisdom, both on Radio and Television, most notably as host of TVs Till Debt Do Us Part, Princess and Money Moron. Gail is a multiple time, best-selling financial author, and one of the top Canadian authors of the past decade. Gail brings her common sense wisdom to answer your questions about XXXXXX and divorce in Ontario.


Gail Vaz-Oxlade is Canada's no-nonsense, money expert.